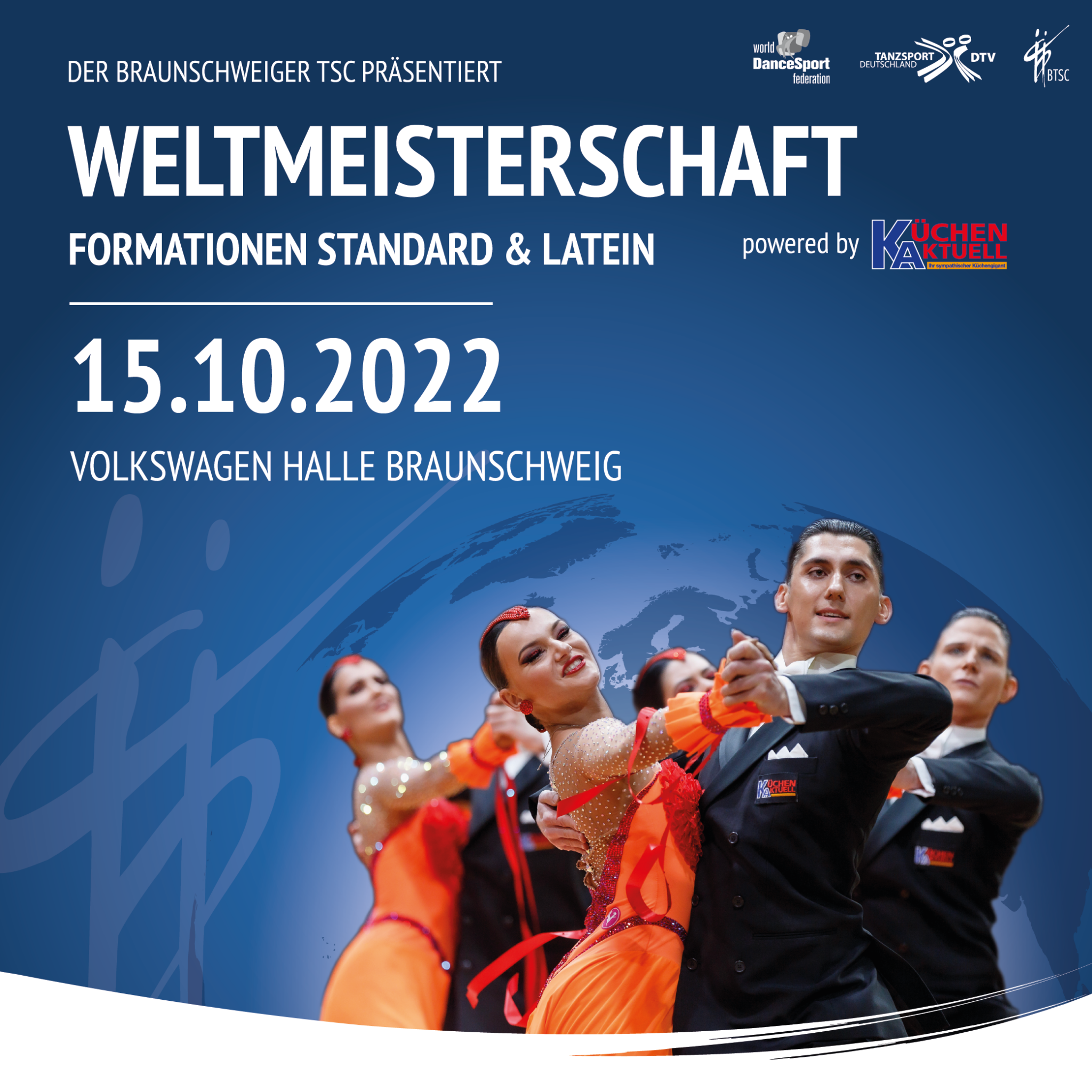 As tournament organisers we want to make it easier for journalists to access information about our events by means of accreditation. Accreditation is for the sole purpose of journalistic coverage.
If you would like to be accredited for the WDSF World Championship Formations Standard 2022, please register by 2022-09-30 or via mail address "akkreditierung@btsc.de". Please use the accreditation form below!
-> Accreditation application / Request for Accreditation <-
After registration you will receive a confirmation and further information about the event.