Pandemic Situation
There are no pandemic security requirements for the event!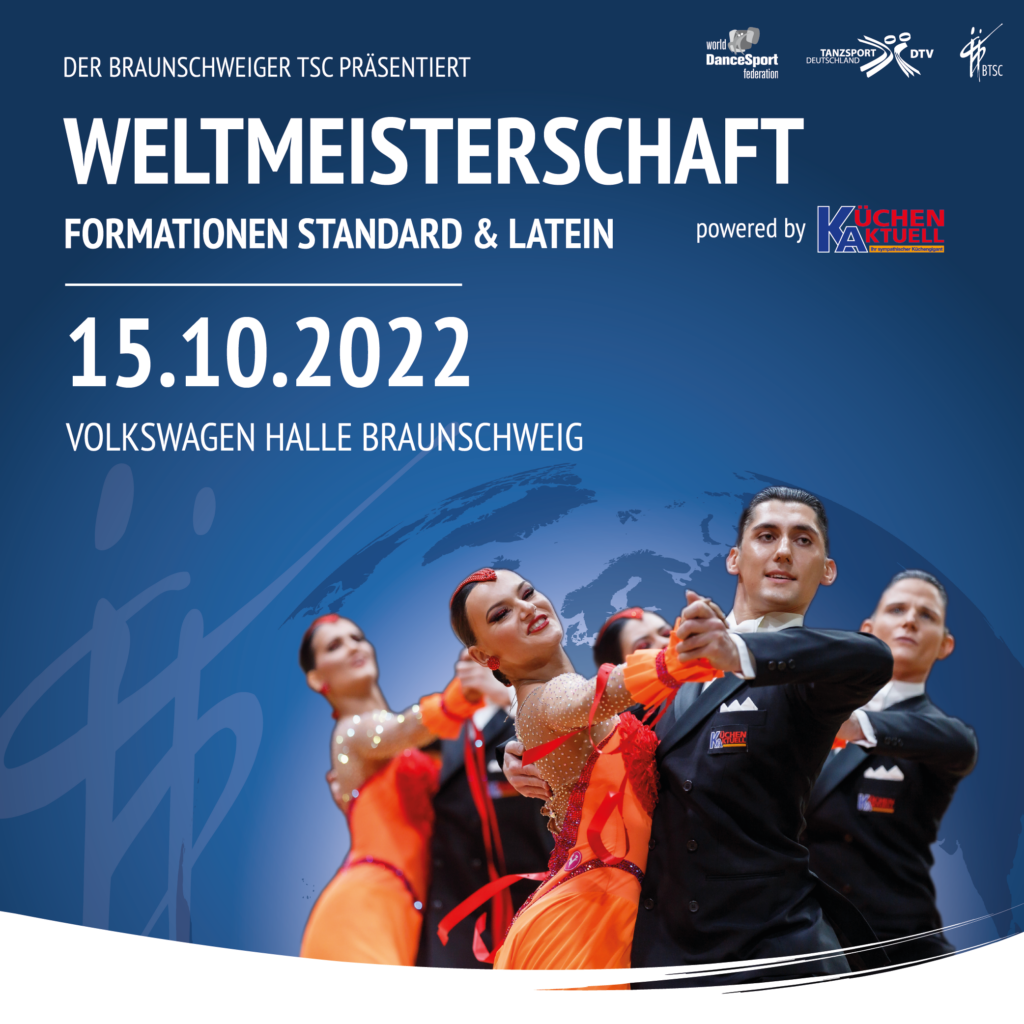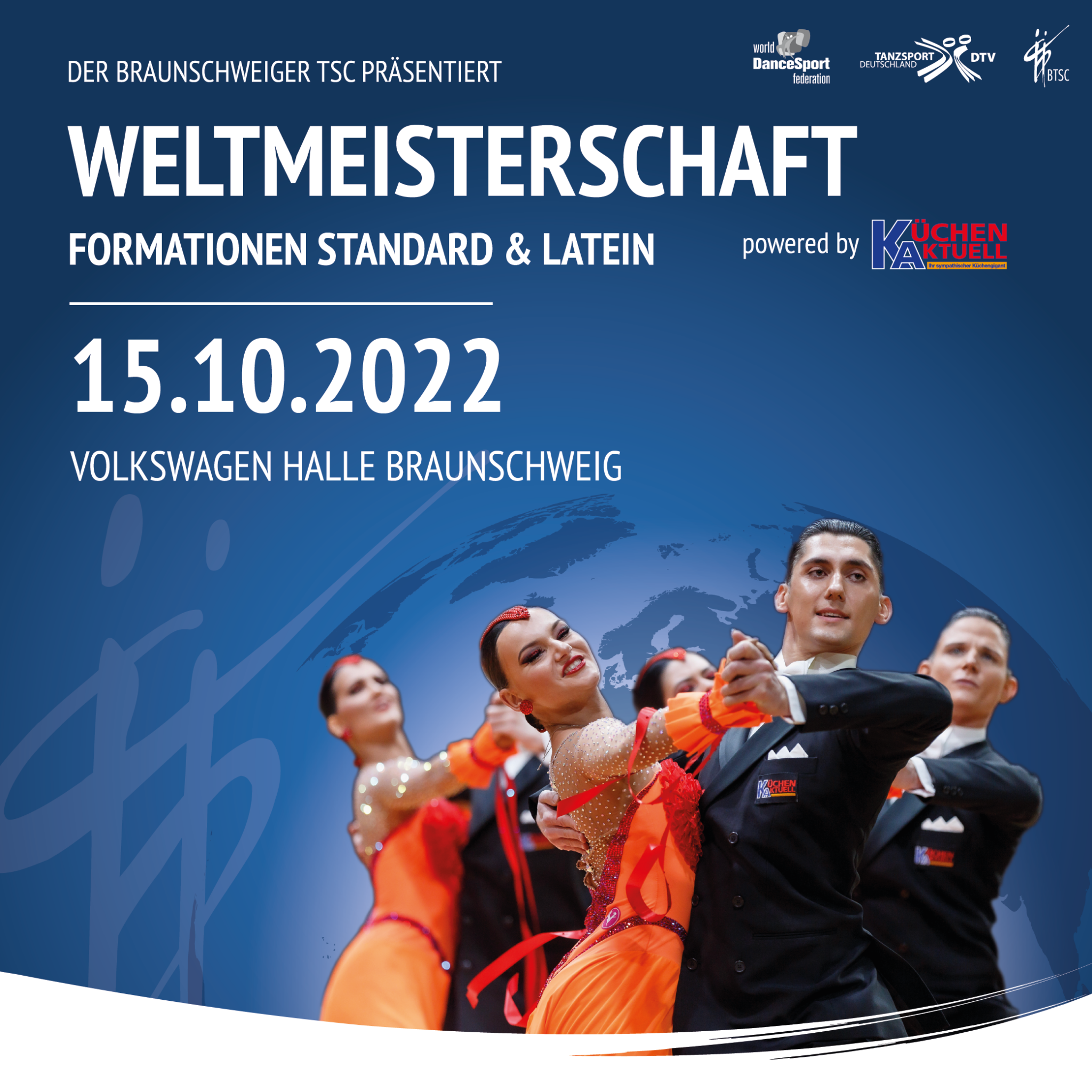 Dear friends of formation dancing
We really want to try it a third time!
The planning for the World Championship of Formations Standard o and Latein on October 15, 2022 in the Volkswagen Hall is already in full swing again.
The comparatively early date in October will hopefully save us from the consequences of another CORONA wave and we will be able to present an impressive event without any restrictions.
For three years, the international formations could not present themselves to a large audience and are now all eagerly awaiting this event.
Of course our young team finally wants to present their new choreography at home. "Dancing on the Ceiling. Music of the great entertainer Lionel Richie is the theme of the reigning German champion. Of course, the dancing lions want to finally bring the world championship title back to Braunschweig after 2014. The cups are already ready.
Do not miss this event. Book your tickets today and secure the best view of the world's best international standard formations.
I would be pleased to welcome you personally in the Volkswagen Hall on this day.
Kind regards, Yours
Kalle Michel